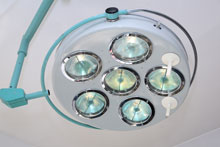 Aimed at harmonising medical device regulatory requirements ISO13485 contains specific requirements for manufacture, installation and servicing and adds risk management, process validation and enhanced product traceability and recall systems.
JWS Solutions have experience in many organisations in the medical device and pharmaceutical supply chain. We understand the specific needs of manufacturers and organizations whose services support medical device manufacturers; that wish to demonstrate compliance with applicable regulatory requirements Good Manufacturing Practice (GMP).
JWS provides all types of training, consulting and support assistance to companies wishing to develop systems in compliance with ISO13485.